Recycle ( Sell & Back )
Our company want to reuse computer assets effectively, we provide the "Sell & Back" service which includes the process of data deleting, windows re-installation, cleaning,etc.
We will buy the unnecessary information devices from your home and office. PC,Servers,Monitors,Printers,Networking,Printing and Measurement devices.
Safety Data Formatting
For those who are unwilling to take out hard disk for data safety from any devices, we provide service by using specific data formatting device and software.
(i) Used desktop PC(Example)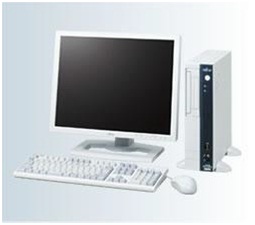 | | |
| --- | --- |
| Model | Fujitsu FMV-D5320 |
| CPU | Pentium4 3GHz |
| Memory | 512MB |
| HDD | 40GB |
| Drive | CD-ROM |
| Screen Size | 17 inch |
| OS | None |
(ii) Notebook PC(Examples)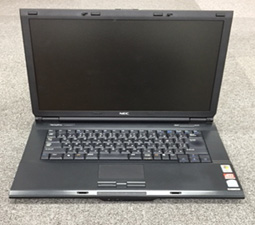 | | |
| --- | --- |
| Model | NEC PC-VY17M/FD-3 |
| CPU | Celeron M |
| Memory | 1G |
| HDD | 40GB |
| Drive | CD-ROM |
| Screen Size | 15.4 inch |
| OS | None |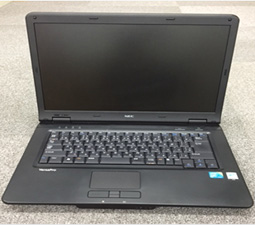 | | |
| --- | --- |
| Model | NEC PC-VY25A/F |
| CPU | Core 2 Duo |
| Memory | 2G |
| HDD | 120GB |
| Drive | CD-ROM |
| Screen Size | 15.4 inch |
| OS | None |